EBS® Printers
EBS Handjet Portable Printers
Shop EBS Handjet portable printers online. We carry the Handjet EBS 260 and Handjet EBS 250. Sneed Coding Solutions is your one-stop-shop for EBS Handjet printers. 

10-Day Trials for EBS Handjet Portable Printers
We offer 10-day trials for the Handjet EBS-260 and Handjet EBS-250 portable inkjet printers. Contact our Team today for details. 

EBS Handjet Portable Printer - Print Height Comparison
Handjet EBS 260 - Print heights ranging from 0.267" to 2.2"
Handjet EBS 250 - Print heights ranging up to 1.06"

Handjet is one of EBS premier product lines. EBS has been manufacturing innovative printing and coding products for over three decades. The EBS Handjet product line is designed to deliver the highest performance. They are ideal for printing on porous and non-porous materials. Some of those substrates include foil, glass, metal, lumber, concrete, and various other surfaces. It comes with a built-in laser guidance system to ensure accurate positioning of messages. With the Handjet EBS 260 weighing in at just over three and half pounds, this lightweight design makes it simple for any project.

Click on the Handjet EBS-260 Printer and Handjet EBS-250 Printer to view product videos.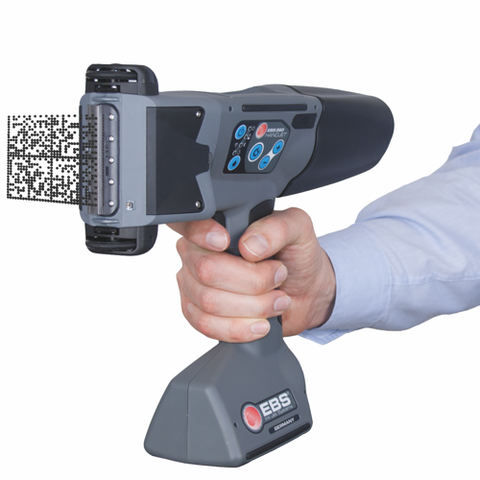 Handjet EBS-260 Printer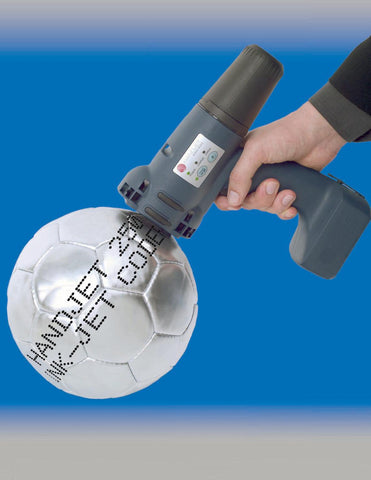 Handjet EBS-250 Printer