Meet The Team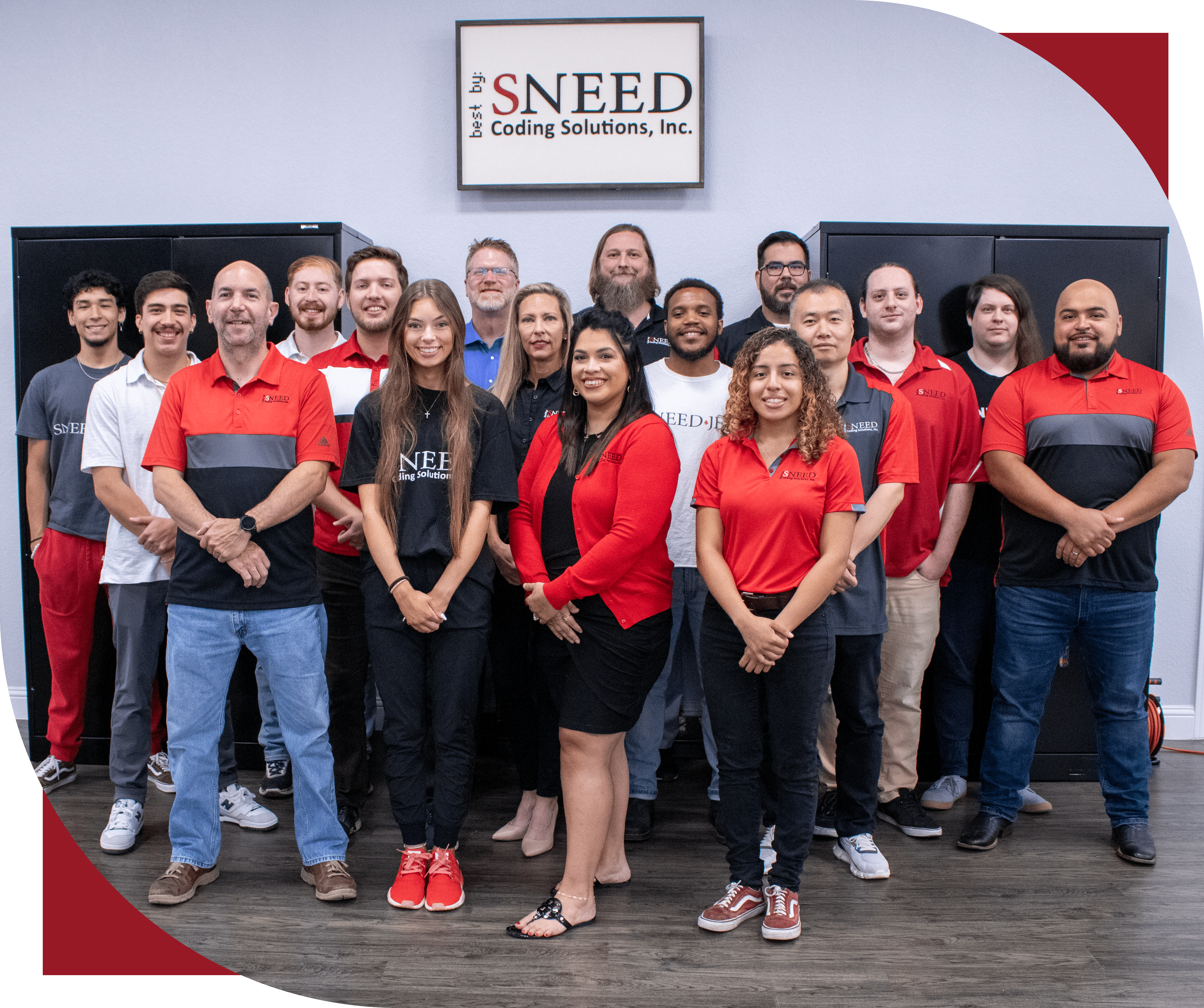 At Sneed Coding Solutions, we are a passionate team driven by Bryan Sneed's vision to #KeepCodingSimple across all industries. Our dream team of professionals is dedicated to helping you overcome complex coding and marking challenges, so you can save time and focus on what truly matters – growing your business. With our advanced thermal-inkjet technology, we provide innovative solutions that simplify the coding process, allowing you to streamline operations and achieve greater success.
Our journey doesn't stop there though, since Sneed Coding Solutions was created, our product line has expanded to include an extensive range of equipment and services. From SNEED-JET® thermal inkjet coders to SNEED-PACK case sealers, case erectors, adhesives, labeling machines, and more, we offer a comprehensive suite of solutions to meet all your coding and packaging needs. Our ability to deliver these cutting-edge products and services is made possible by our strong network of manufacturing partners.
As we continue to grow, we are proud to have welcomed talented individuals to our team, each contributing to our remarkable progress. Our dedicated professionals work tirelessly to create valuable content, ensure efficient order processing and shipping, and provide exceptional customer service. Their commitment and expertise fuel our success and drive us forward.
If you want to stay informed about the latest product releases, customer success stories, and general updates from Sneed, we invite you to join our community. Subscribe to our mailing list and follow us on social media to receive regular updates and be part of the exciting journey. Together, let's simplify coding, unlock new possibilities, and propel your business to new heights.