Powder Filling Machines
Tabletop and Full-Size Powder Filling Machines
Why settle for generic, one-size-fits-all solutions when you can choose SNEED-PACK's line up of powder filling machines? Our range includes tabletop and full-size powder-filling machines, each with its unique set of advantages. When you integrate a SNEED-PACK Powder Filling Machine into your production process, you unlock a remarkable filling rate. Achieve 10-45 precisely filled bottles per minute, depending on your bottle size, filling material, and required fill quantity.

What truly sets our SNEED-PACK Powder Filling Machines apart is their ability to streamline your entire filling process. Featuring intuitive operation panels for fine-tuning your work parameters and monitoring essential data, these machines eliminate production errors and minimize downtime. An integrated electric eye sensor ensures each bottle is uniformly filled, delivering unparalleled speed and accuracy.

Choose SNEED-PACK for a seamless, efficient, and foolproof powder-filling experience. Upgrade your operations and embrace a new era of precision and productivity in your business.

Do you need help choosing the right powder filling machine? 
Our experts are standing by ready to assist you with choosing the right powder filler for your specific operational requirements. Schedule an equipment consultation today!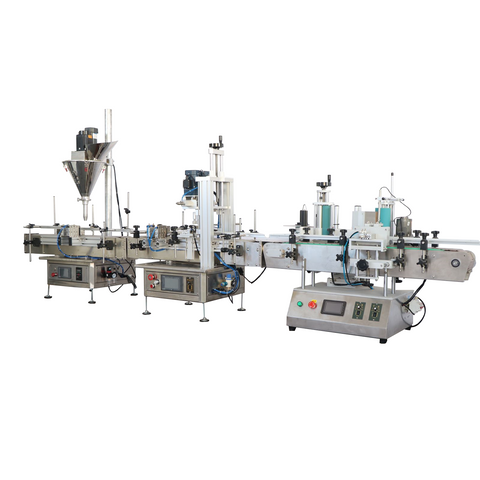 SNEED-PACK Tabletop Powder Filling Production Line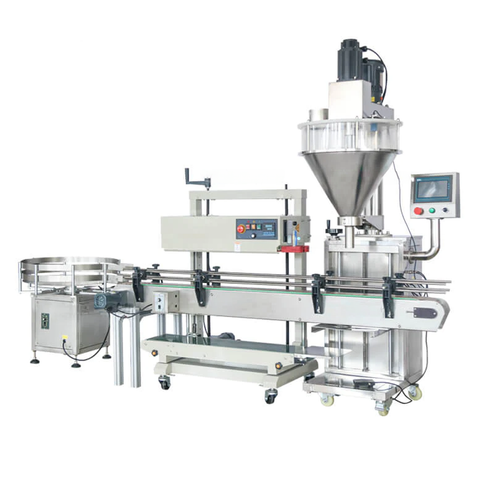 SNEED-PACK Powder Filling & Sealing Machine for Pouches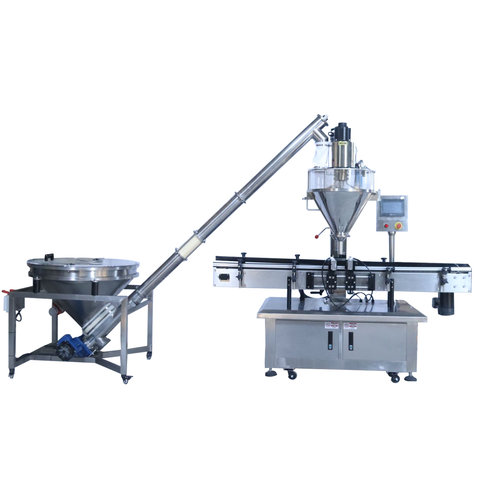 SNEED-PACK Full Size Powder Filling Machine with Feeder