contact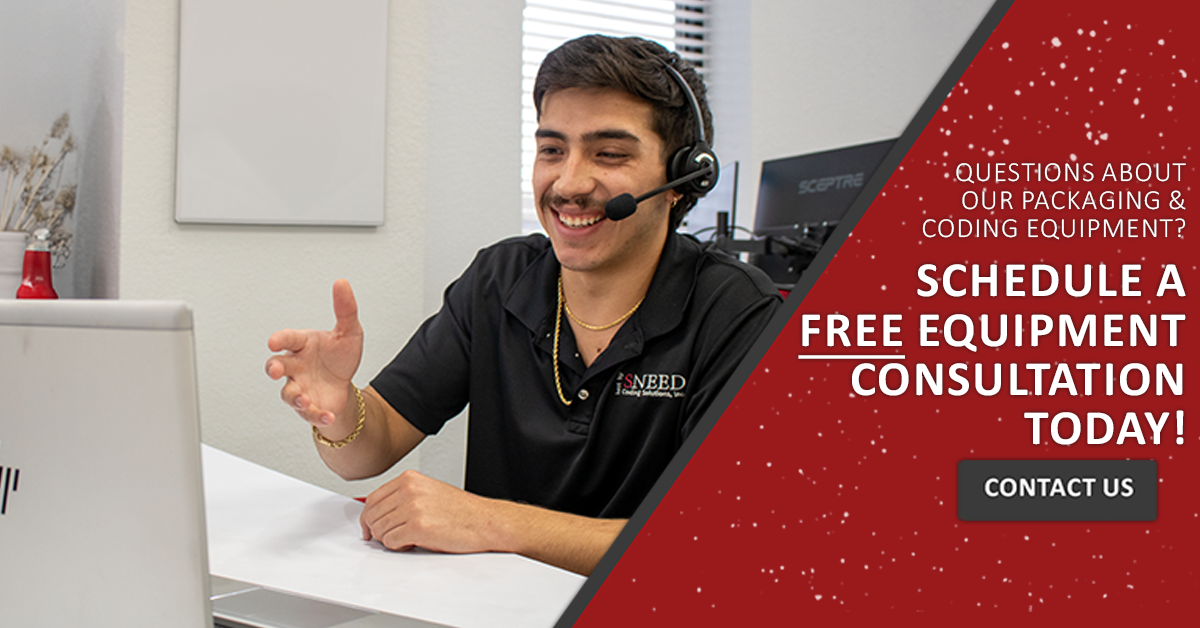 Sneed Coding Solutions is your go-to partner for simplifying your coding, packaging, and labeling process. Whether you're seeking new coding and marking equipment or aiming to optimize your packaging operations, our extensive range of solutions has got you covered.
Discover our wide selection of SNEED-JET® thermal-inkjet printers, SNEED-PACK conveyors, production lines, labeling machines, case erectors and sealers, and more, designed to meet diverse industry needs. We understand the challenges of equipment selection, which is why our team of Sneed experts is dedicated to assisting you in finding the perfect solutions tailored to your specific requirements.
Complete the form below, and our knowledgeable experts will swiftly respond to your inquiry. Providing exceptional customer service is our priority as we strive to simplify your processes and deliver the best equipment for your needs.
Prefer to schedule a specific day and time for a call back? Take advantage of our integrated calendar above, where you can conveniently schedule a virtual consultation with one of our representatives. Your time is valuable to us, and we'll ensure you receive prompt attention.
Partner with Sneed Coding Solutions today and experience the difference as we simplify your coding, packaging, and labeling challenges. Contact us now to embark on a transformative journey.
Sneed Coding Solutions
22315 Gosilng Road
Spring, TX 77389
1-833-926-3464
sales@sneedcoding.com